When you experience any sort of injury, it can be impactful on your life — sometimes devastating. Not only is an injury physically damaging, but it can be emotionally and financially damaging as well. Whether your injury was sustained from a car accident, slip-and-fall or dog bite, you should consider getting a personal injury attorney in Rosedale, MD. Going through the motions of the legal system, trying to negotiate with insurance companies and locating the best medical care can be very overwhelming for individuals to do on their own. That's where the office of Waldman, Grossfeld, Appel & Baer can help. Our accident injury lawyers are experts and they have been handling class action lawsuits for decades. Our team is dedicated to finding you the most positive solution for your claim in Rosedale, MD.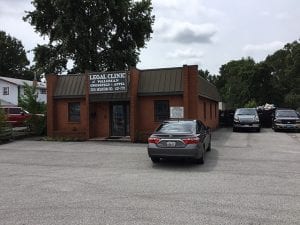 At Waldman, Grossfeld, Appel & Baer, our office gives representation to a variety of personal injury claims and we'll fight against insurance companies on your behalf in order for you to get the recovery you deserve. The legal system is there for you to recover from physical and financial damages that were caused by someone else's negligence. The typical cases we handle include:
Car accidents

– Whether you're in a car, on a motorcycle, or you're a pedestrian, when a negligent driver causes injuries to you, we represent you.

Medical malpractice

– Unfortunately, when some individuals go in for medical treatment, mistakes or even negligence can happen. Making a claim for medical malpractice can be difficult to pursue and that's why it's important to get the best representation possible.

Dog bites

– Dog attacks can be terrifying when they happen, but they can also lead to severe physical injuries and emotional scarring. It's important to team up with an accident injury lawyer if you've experienced a dog attack.

Slip and fall

– Slip and falls can happen anywhere and if it's on someone else's property, you could receive compensation.

Food poisoning

– Food poisoning occurs more often than you think. While some people only get upset stomachs or flu-like symptoms, a lot of people are hospitalized from it. Our personal injury attorneys have the knowledge needed to resolve claims for food poisoning.

Wrongful death

– This is an instance where death occurs due to negligence from another individual or company. Get the best representation from our office if you're making a claim for wrongful death.
Call Waldman, Grossfeld, Appel & Baer for a Free Consultation
The attorneys at Waldman, Grossfeld, Appel & Baer understand how difficult it can be for individuals who have experienced any sort of personal injury. We offer free consultations for your claim in Rosedale, MD, and we don't force you into anything you don't want to pursue. Give us a call today at 410-687-7111.