When medical bills, credit card debt, unexpected loss of income or other circumstances make it difficult or impossible to stay afloat financially, Chapter 7 or Chapter 13 bankruptcy may be the most practical solution. At Waldman Grossfeld Appel & Baer, our bankruptcy attorneys have extensive knowledge about Maryland bankruptcy laws and regulations. We evaluate each case individually, provide support and guidance and take the complexity out of the bankruptcy process.
What are the Benefits of Bankruptcy?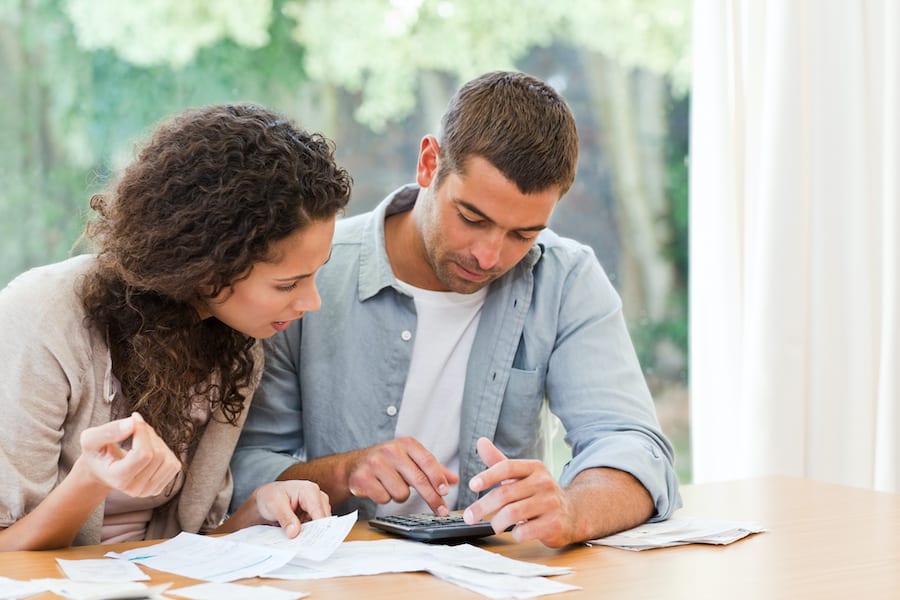 People fall into difficult financial situations for a variety of reasons. Sometimes there is an accident or a serious illness that results in unexpected medical bills. In other cases, a divorce, the loss of a job or simply overextending spending can result in unplanned debt. When a financial situation starts to feel beyond your control, the resulting stress and anxiety can negatively impact your concentration and performance at work, your health, your personal and professional relationships and your family's well-being. 
It is extremely stressful to have bills you are unable to pay, to find late payment notices in your daily mail and to see the amount you owe grow each month due to compounding interest charges. On top of this, you may be plagued by persistent calls from bill collectors – both at home and at work. Bill collectors may even start trolling you on social media. If your financial situation has become overwhelming, bankruptcy may be a solution for you. Bankruptcy is a legitimate financial tool that offers several benefits:
Stalls or Stops Home Foreclosure.

If you are close to having your home foreclosed on, a bankruptcy can legally stall or end any home foreclosure actions and the Bankruptcy Court can Order the lender to give you up to 5 years to catch up on your mortgage payments that are in the arrears.

Stops Car Repossession.

Depending on the circumstances of your case and if you file for Chapter 7 or 13 bankruptcy, you may be able to avoid having your car repossessed. 

Ends Harassment at Work.

Bill collectors may be harassing you at work, damaging your reputation and causing undue stress. The automatic stay that goes into effect when you file for bankruptcy will put a stop to these actions immediately. 

Ends Wage Garnishment.

Bankruptcy can help you hang onto wages that you have worked hard to earn and even receive back payments that have taken from you in the last 90 days Prior to the filing of your petition.

Helps Stop Bad Credit Reporting.

Late or unpaid bill payments can ruin your credit score, making it harder to make important purchases in the future. By filing for bankruptcy and eliminating or reorganizing your debts, your can actually improve your debt-to-income ratio, an important factor in having a good credit score. 

Stops Payday Loan Debts.

Payday loans may seem like a good idea at the outset, but they come with exorbitant interest rates, which can cause your financial situation to quickly spiral out of control. Bankruptcy can help eliminate personal loan debts. 

Ends Lawsuits.

Creditors sometimes file lawsuits against debtors to recover payments owed. By filing for bankruptcy, you can put a stop to lawsuits.

Ends Risky Debt Patterns. It is dangerously easy to become too reliant on credit cards. By reducing or eliminating your debts through bankruptcy, you can learn to break the credit card reliance cycle and enjoy a more secure financial future.
What is Chapter 7 Bankruptcy? 
Chapter 7 bankruptcy is sometimes referred to as "straight" bankruptcy or "golden" bankruptcy. Often considered an ideal scenario for people who are struggling financially, Chapter 7 bankruptcy is essentially a liquidation of debts, as it can clear out most forms of personal debt with some exceptions. In Maryland, eligibility to file for Chapter 7 bankruptcy is determined by a "means test". If your income falls below the threshold determined by the means test, you may be able to file for Chapter 7 bankruptcy and still retain your assets. Each person's financial situation is unique. Our bankruptcy attorneys will explain all options and provide a recommendation for the best course of action based on your individual circumstances. 
Once you file a bankruptcy petition in the Maryland bankruptcy courts, an automatic stay is placed on your file, which means collectors must immediately halt any and all collection activity. This includes harassing letters, relentless phone calls and even wage garnishment activities. In addition to the benefit of the automatic stay, a successful Chapter 7 bankruptcy petition can eliminate your debts so that you can start over financially. In fact, most unsecured debts can be eliminated as part of a Chapter 7 bankruptcy. Unsecured (or dischargeable) debts include: 
Credit card debt. 

Medical bills.

Utility bills. 

Past due rental payments. 

Personal loans. 
It is possible that some property will be reclaimed during a Chapter 7 bankruptcy petition. Most debtors get to keep all their assets, but at a minimum you will be allowed to keep necessities in order to maintain a healthy measure of living. In addition to essential items like a home or car, it may be possible to hang onto other property by "reaffirming" those debts during the bankruptcy petition. In addition, as long as you were a Maryland resident for at least two years prior to filing, you may be able to retain a portion, or possibly all, of your assets. 
In general, the maximum exemption for personal items allowed in the state of Maryland for a Chapter 7 bankruptcy is $12,000 per individual or $24,000 per couple. An experienced Baltimore bankruptcy lawyer can discuss additional exemptions with you and help minimize your risk of any property loss. Because of the complexity of issues such as reaffirmed debt in a bankruptcy case, it is essential to work with an experienced attorney.
What are the Debt Requirements for a Chapter 7 Bankruptcy?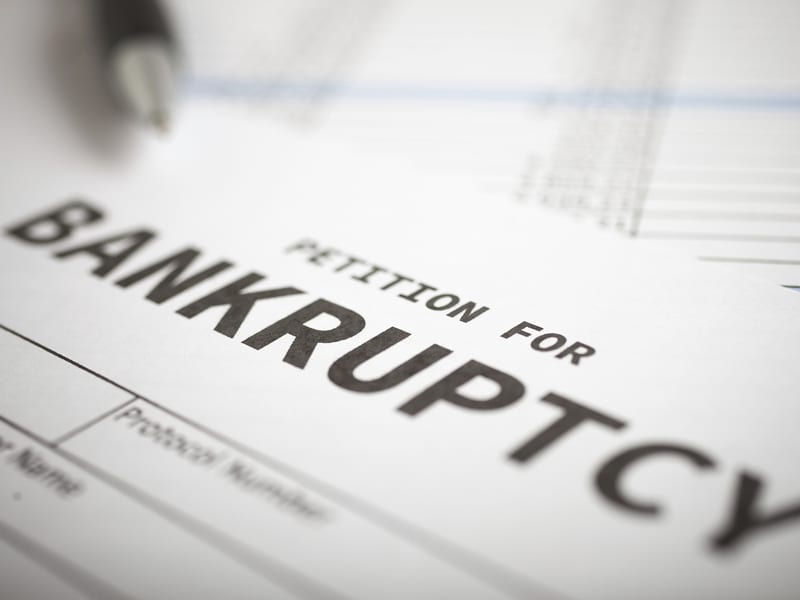 According to the Maryland State Bar Association, "Although there is no minimum or maximum debt required in order to file for bankruptcy relief, the Office of the U.S. Trustee reviews every filing for possible fraud and abuse." Therefore, in a Chapter 7 bankruptcy case, you are required to list all of your debts, regardless of whether you wish to keep paying them or have them discharged ("written off") as part of your bankruptcy petition. For example, if you have a home mortgage or a car payment, you still must list that as a debt, even if you do not want it to be discharged (or "exempted") as part of your Chapter 7 bankruptcy. For a vehicle, you will need to sign a reaffirmation agreement stating that you will stay up-to-date with car payments. Under Chapter 7, your home will not be foreclosed on as long as you keep making payments.
What Happens if I Decide to File for Chapter 7 Bankruptcy?
Once your Chapter 7 bankruptcy petition is filed, the court will place an automatic stay on your file, which will halt all collection activities. A Trustee will be assigned to your case to handle the distribution of your payments to your creditors. Next, a "Meeting of Creditors" will be held in order to affirm that the information about your debts and financial history is accurate. If your case is accepted and your debts are discharged, you will not be able to file another bankruptcy petition for eight years. If your case is dismissed for any reason, you may be eligible to re-file, but working with an experienced bankruptcy attorney can help ensure that this is not an issue. 
The bankruptcy filing fees and processes vary widely from state to state, so it's important to work with a Baltimore bankruptcy attorney who can help you determine if Chapter 7 bankruptcy is right for you.
What is Chapter 13 Bankruptcy?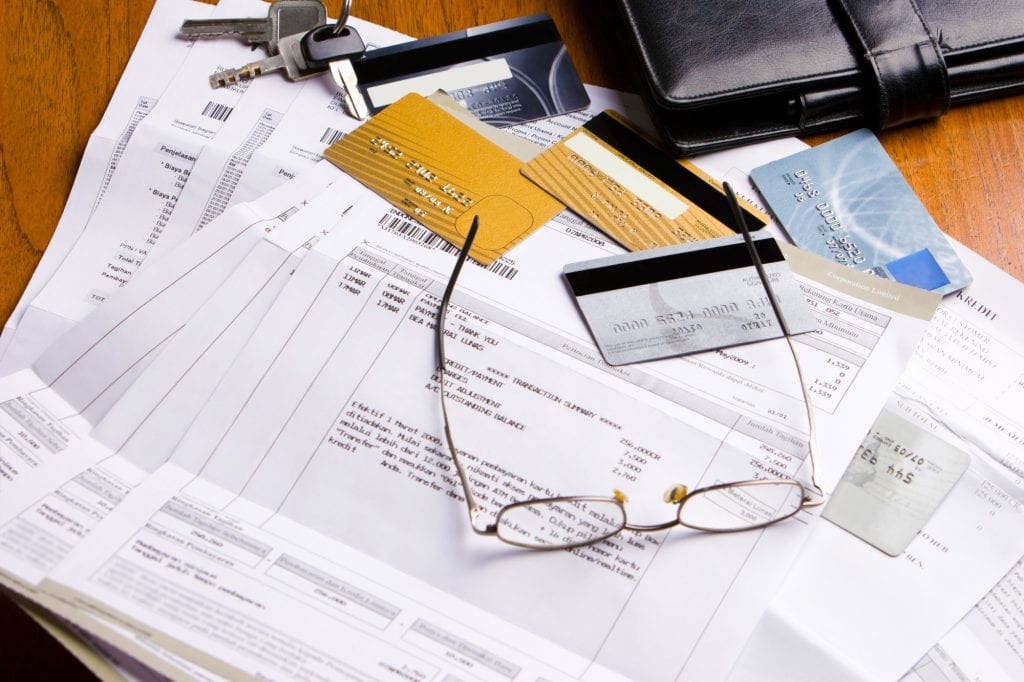 If you have fallen behind on payments to creditors, but you are still able to pay creditors some portion of their money owed, a Chapter 13 bankruptcy may be the right option for you. Chapter 13 bankruptcy is also known as debt adjustment, or a debt reorganization and repayment plan. Chapter 13 is favorable for individuals who have a steady income and need a more sensible repayment plan because they are behind on either a car loan or mortgage or because they owe income taxes. Our experienced bankruptcy attorney will advise you on the best course of action based on your particular personal financial situation. 
As with Chapter 7, when you file for Chapter 13 bankruptcy, an automatic stay will be placed on your file. This means that the harassing letters and phone calls from debt collectors will immediately cease. In addition, Chapter 13 bankruptcy may provide you with an opportunity to "catch up" financially because you will receive better repayment terms for any unsecured debts. With lower payments going to unsecured debts each month, you will have more funds available to make full and on-time payments for your mortgage and auto loans. Examples of unsecured debts that can be "reorganized" with a lower rate and/or extended payment terms include:
Credit card debt. 

Personal loans. 

Medical bills. 

Utility bills. 
Who Can File for Chapter 13 Bankruptcy in Maryland?
Individuals with less than $1,000,000 in total debt and less than $360,000 in unsecured debt are eligible to file for Chapter 13 bankruptcy in Maryland. In some cases, prior bankruptcies may limit your ability to file. Your Chapter 13 repayment rate will depend on your amount of disposable income after factoring out personal living expenses. The filing fees and details associated with Chapter 13 bankruptcy vary from state to state, so it is important to work with an attorney who is intimately familiar with the bankruptcy laws in Maryland. 
How Do I Know if Bankruptcy is the Right Option for Me?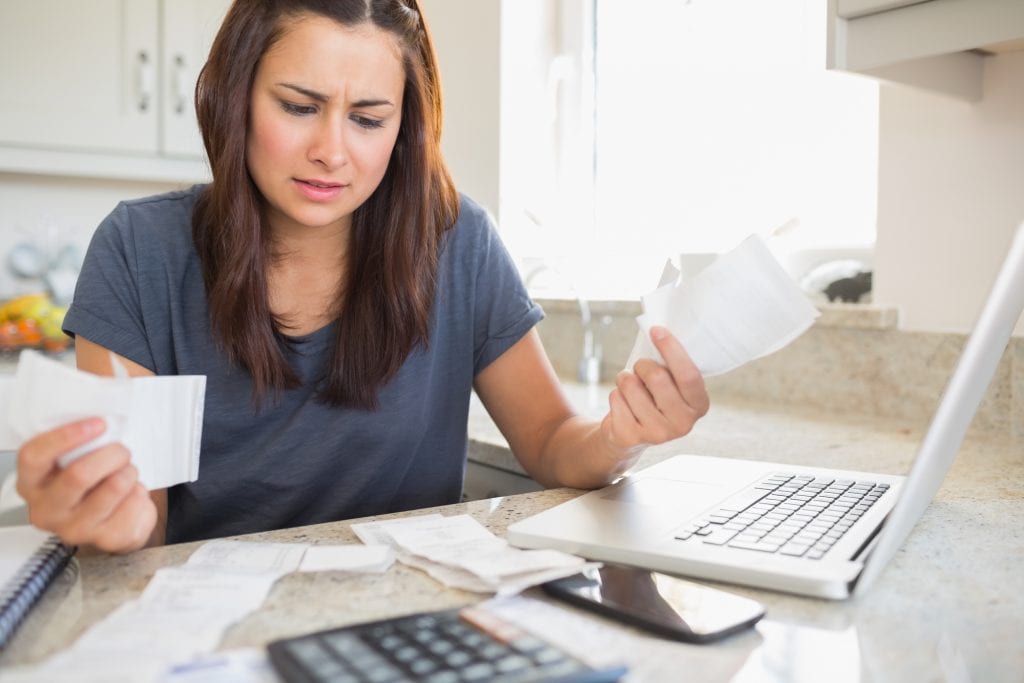 If you feel you are overwhelmed with debt and have no way to pay it back, it might be time to start over financially and file for bankruptcy. Bankruptcy filing can be a complex process that requires legal aid, but it can also offer new hope. Over the years, we have helped thousands of clients just like you, who struggled with finances and have since come out on the other side of bankruptcy in better situations. If any of the below scenarios sound familiar, then it may be advisable to learn more about bankruptcy to determine if it may be the right option for you.
You cannot pay utility bills.

You have medical expenses that you cannot repay.

Your house is going into foreclosure.

Your car is about to be repossessed.

You have been unemployed for months and can't repay debts.

Your wages are being garnished.

Your bank accounts have been frozen or garnished by a creditor
If you are facing the burden of an unsustainable financial situation, we can help. Our attorneys will carefully consider your full financial history and current circumstances, and will offer recommendations for you to consider. Each person's financial situation is unique, but with our knowledge and expertise, we can help you find the best option. Call 443-712-2529 or contact us today online for a consultation. 
What are the Risks Associated with Filing for Personal Bankruptcy without an Attorney?
Although on the outset, it may appear less expensive to forego working with a bankruptcy attorney, this can actually cost you more in time and money in the long run. Filing a bankruptcy petition in the state of Maryland is no small task, and a lack of experience and inside knowledge can result in missed deadlines and deliverables or worse yet, the dismissal of the bankruptcy case.
Beyond the risks of missing deadlines, those filing without an attorney (referred to as pro se) may fail to file the proper documentation and paperwork or may even file for the wrong type of bankruptcy. It's best to work closely with an attorney who can evaluate your case in detail to help make the best recommendation. Many people who decide to file without an attorney miss opportunities to protect their property and assets due to a lack of knowledge about exemptions and limitations. The attorneys at Waldman, Grossfeld, Appel & Baer will help break down the complex bankruptcy process into simple and actionable steps and will help you regain control of your financial future.
Why Work with the Personal Bankruptcy Lawyers at Waldman, Grossfeld, Appel & Baer?
Several issues can arise when it comes to valuing property and other assets, and an experienced attorney can help you safely navigate a bankruptcy petition with your assets intact. At Waldman, Grossfeld, Appel & Baer, we personally meet with each client and spend time understanding and evaluating their individual situation. What may be the best option for one person is necessarily the best choice for others. With close to 150 years of combined experience, our bankruptcy attorneys understand all tenets of Baltimore bankruptcy law, and can make a recommendation aimed at helping you improve your financial situation in a manner that is most advantageous for you. Our bankruptcy attorneys serve Glen Burnie, Middle River, Pasadena, Perry Hall, Reiserstown, Rosedale, and Severna Park, Maryland. Call 443-712-2529 or contact us today online for a consultation.
We will put an end to the harassing bill collector calls and
will help you move forward with a new financial future.
Call 443-712-2529 today.