If you've been injured on the job, you need a workers' compensation lawyer who can get you the financial compensation that you deserve. Representing yourself or hiring the wrong lawyer can be a costly mistake. The Maryland workers' compensation attorneys at Waldman, Grossfeld, Appel & Baer will take on the insurance companies for you and will protect your rights.
What is Workers' Compensation?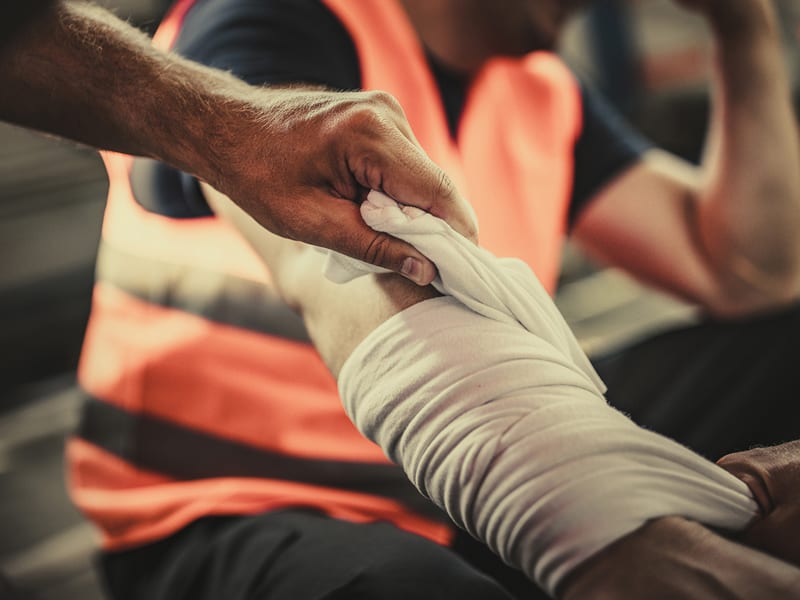 Maryland workers' compensation benefits protect employees from potentially devastating financial loss due to getting hurt on the job or becoming ill from a work or occupationally related disease. Workers' compensation (sometimes referred to as workman's comp, workman's compensation or workers' comp) typically covers medical bills and expenses, ongoing healthcare costs and two-thirds of one's average weekly wages while temporarily disabled as a result of an on-the-job injury. Benefits can also be paid to an injured worker to cover the cost of transportation expenses and, if need be, for funeral expenses if an employee dies as the result of a work-related accident or illness.

What Can a Maryland Workers' Comp Lawyer Do?
In Maryland, barring a few exceptions, business owners are required by law to provide a full base of benefits for workers' comp. Therefore, it's not unreasonable to expect that employees should be fully protected in the case of a workplace accident.
Unfortunately, even with this legal requirement, some employers fail to maintain the necessary insurance to protect themselves and their employees in the event of an injury or accident. And, for those companies that do maintain proper workers' comp insurance, insurance companies sometimes deny medical care or payment of disability benefits simply because they can. To ensure you get the compensation you deserve, you need a workers' comp attorney who will fight for your rights so that you and your family can focus on healing.
The workers' compensation legal team at Waldman, Grossfeld, Appel & Baer has over 150 years of combined experience. Our attorneys have handled countless workers' compensation cases in the Maryland area and deal with large insurance companies on a daily basis. We understand how large insurance companies work and what information they need in order to process a claim. When our workman's comp attorneys are hired for an on-the-job injury, we are quick to take action and are persistent until we see results. Representation from an experienced professional is an invaluable asset to have and one that will pay off in the end. Trust our workers' comp attorneys to represent you professionally and work tirelessly to get you the compensation you deserve. Call us today at 443-712-2529.
What Can You Expect from Our Maryland Workers' Compensation Attorneys?
Healing from an injury is difficult enough, but compound that with a loss of wages and high out-of-pocket medical expenses, and the result can be a tremendous amount of stress and mental anguish. Our trusted attorneys will take the time to fully understand your case and address any questions or concerns that you may have. We build each case individually, researching all information as required. We can help you recover your benefits so you can get back to work.
During your workers' compensation case:
We handle ALL matters with the Insurance companies including all paperwork.
We fight to protect your rights.
You pay us no fee unless we are successful in recovering your losses first.
In addition, you can expect:
Free phone or office consultation to answer all of your questions.
Free home or office visits.
Prompt response to phone calls and emails.
Workman's comp insurance is well-established. If you are not given workers' compensation after being injured on the job, then it's critical that you contact our workers' compensation team right away. Workers' comp claims can be rejected for many reasons. It's important to work with an attorney who is intimately familiar with the system.
A workers' comp attorney can help if you run into obstacles put up by the insurance companies and fight to get you the compensation you deserve. Individuals rely on workers' comp to take care of their salary and medical bills after a workplace injury. Let our team find the responsible party and hold them accountable so that you can recover physically and financially.
What You Should Expect out of Workers' Comp: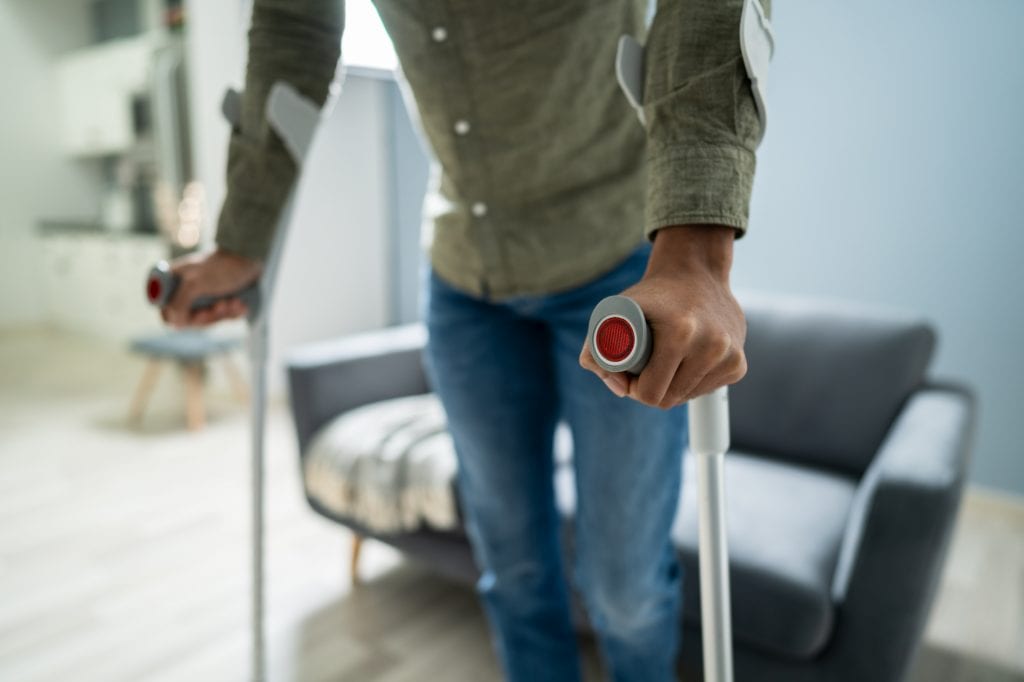 Temporary Disability Benefits – Wage benefits are owed to you at the rate of two-thirds of your average weekly rate. This is usually computed by averaging your wages for the 14 weeks prior to your injury, not including the week of the injury. Cost of living and weekly reimbursements will not increase after the amount is determined. If you are disabled due to a work-related accident, it is extremely important to have your doctor document your work status to get your benefits started as soon as possible. Benefits may also be paid if you return to work on a modified, or light-duty status. This is referred to as Temporary Partial Disability Benefits.
Medical Coverage – Medical treatment is 100% covered by your employer and their insurance company. This means that there is no deductible and no copay. The medical professional or hospital should never bill you directly. Medical benefits include travel to and from your doctor and/or your physical therapist in addition to all prescription expenses.
PPD Rating – After your doctor allows you to go back to work and you are fully recovered, an independent doctor should give a PPD (permanent partial disability) rating that will provide you with compensation for any permanent partial disability to the injured body part. If a work injury causes total disability, then you may be entitled to be paid Permanent Total Disability Benefits.
Any employee who has experienced a permanent injury could receive additional compensation to support their dependents. Funeral expenses are also covered in the event of a death due to a work-related injury. Our firm can help you navigate the intricacies of your specific legal situation and help you understand your rights and what expenses should be covered.
What Should I Do if I'm Injured on The Job in Maryland?
If you are hurt while at work, you should report the injury to your supervisor immediately. They should make a note of when the injury was reported including the date, time, and specific circumstances of how and where the injury took place. As an employee, you should make a note of these details for your own records. It is also important for you to seek medical attention right away, including calling an ambulance or going to the Emergency Room if it becomes necessary. Once you seek and obtain proper medical treatment, you can then file your workers' compensation claim.
How Do I File A Workers' Compensation Claim In Maryland?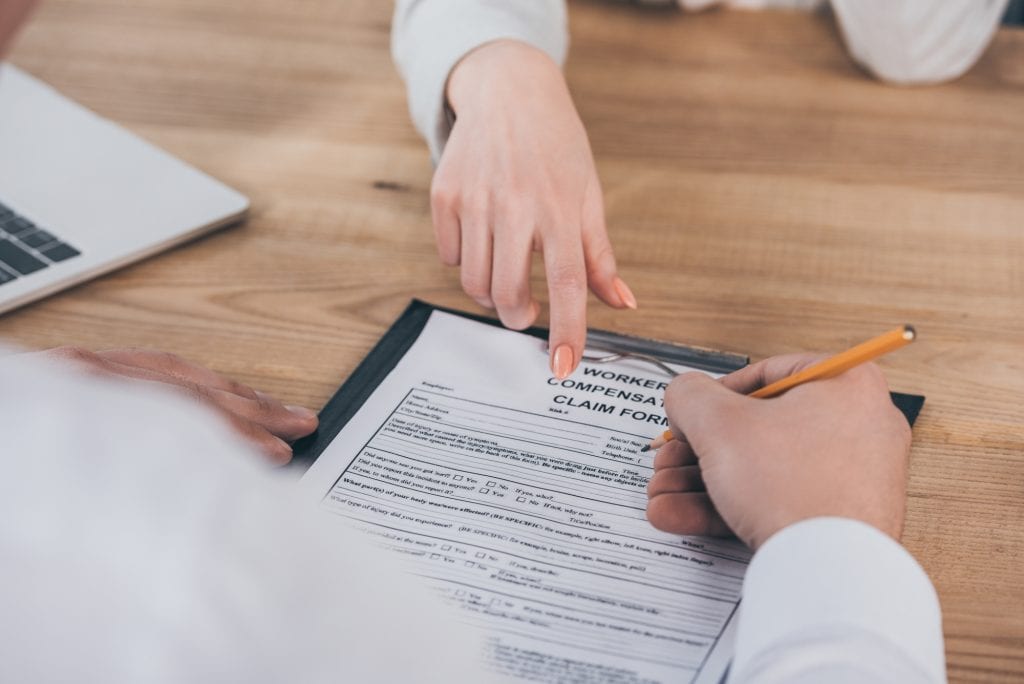 If you're injured on the job in Maryland, it's important that you contact an experienced workers' comp attorney right away. Trying to navigate an insurance system that is incredibly complicated by filing your own claim, could be a very costly mistake. In Maryland, employees must file a claim with the Maryland Workers' Compensation Commission within two years from the date of the accident or within two years from when their employer files a first report of injury, whichever comes first.
If your claim is not properly filed, you may be unable to claim certain benefits and this could cost you and your family much needed money. Hiring a law firm that specializes in workers' compensation is an important first step. Our workers' comp attorneys will file your claim correctly, submit any appeals in a timely manner, and work relentlessly until your claim is resolved. You may be eligible to receive the following benefits under workers' compensation:
Medical treatments and prescription coverage
Temporary Disability Benefits.
Mileage reimbursement.
Money based on future permanent partial impairment to the injured body part.
Money based on pre-existing conditions.
Consult with Our Experienced Workers' Compensation Attorneys
Since 1969, Waldman, Grossfeld, Appel & Baer has provided Marylanders with skilled legal representation at an affordable rate. Our workers' comp attorneys understand the complexities of the law and aim to make filing a workers' comp claim as stress-free as possible. We have an excellent track record of achieving the best outcome for clients who have been injured on the job. Our experienced lawyers will conduct a detailed analysis of your case and help you avoid paying any injury-related fees from your own pocket. Waldman, Grossfeld, Appel & Baer is a full-service workers' compensation law firm serving Pasadena, Rosedale, Reisterstown, Cambridge, Essex, Glen Burnie, Middle River, Perry Hall, Severna Park, Towson, Owings Mills, Westminster, Annapolis, Columbia, White Marsh, Ellicott City, Easton and Bel Air. Call 443-712-2529 or contact us today online for a free consultation.
Dealing with a work-related injury is painful enough. Our full-service workers' compensation law firm will handle your insurance claims so you won't have to.
Call 443-712-2529 today.