At Waldman, Grossfeld, Appel & Baer, we represent clients who are involved in personal injury cases and need legal assistance for insurance claims and justice. Our team of qualified attorneys aggressively pursue financial recovery solutions. Whether you have been injured in a car accident or slip and fall accident or are the victim of a work-related injury, medical malpractice, dog bite, food poisoning, assault and battery or defamation, we will resolve your personal injury case effectively and get you the compensation you are due.
What Kind of Injuries Fall Under Personal Injury Law?
When people hear "personal injury law", they often think of injuries received as part of an auto accident. Although this is true, there are many types of accidents that fall under the personal injury law umbrella. From medical malpractice cases to work-related injuries, falls and even dog bites, our bodily injury lawyers have represented a number of people who have suffered from unexpected accidents. Regardless of the circumstances, Waldman, Grossfeld, Appel & Baer will fight with the insurance companies or at-fault parties to get the compensation you are due. Here are some common personal injury cases that we handle:
Car accidents: Whether you're in a car, on a motorcycle, or you're a pedestrian, when a negligent driver causes injuries to you, we represent you.
Commercial semi truck accidents: Tractor-trailer accidents are more common than you might realize, and they are often life changing. Our personal injury attorneys can assist you if you are involved in an accident with an overworked truck driver who fell asleep behind the wheel.
Work-related injuries: Work-related injuries are one of the most common causes for personal injury cases. We can help you get the compensation you deserve so you can get back to work.
Slip and fall: Slip and falls can happen anywhere and if it's on someone else's property, you could receive compensation.
Medical malpractice: Unfortunately, when some individuals go in for medical treatment, mistakes or even negligence can occur. Making a claim for medical malpractice can be difficult to pursue and that's why you need medical malpractice attorneys who are experts.
Dog bites: Dog attacks can be terrifying when they happen, but they can also lead to severe physical injuries and emotional trauma. It's important to team up with an accident injury lawyer if you've experienced a dog attack.
Food poisoning: Food poisoning occurs more often than you think. While some people only get upset stomachs or flu-like symptoms, many can become hospitalized. Our personal injury attorneys have the knowledge needed to resolve claims for food poisoning.
Assault and battery: If you or a loved one has suffered from an injury due to an assault, we can help you fight for your rights.
Defamation: If you are dealing with defamation, such as libel and/or slander from someone trying to do damage to your character, you should consult with a skilled and knowledgeable personal injury lawyer.
Wrongful death: This is an instance in which death occurs due to negligence from another individual or company. Get the best representation from our office if you're making a claim for wrongful death.
In addition to the emotional toll that one of the personal injuries above can take, there could be serious injuries that you should treat right away. The careless or negligent behavior of others can lead to serious accidents and devastating injuries. You shouldn't have to pay for the related expenses, like medical bills and lost wages. An experienced personal injury attorney can help you to recover these and other costs so you can focus on getting back to your regular life.
You may also be eligible for compensation for any future medical costs that you may have to endure as a result of your accident. Our personal injury lawyers know how much this can impact your life, so we work diligently for you while you recover from your injuries. We've represented countless individuals and understand how to put together a solid case.
Insurance companies or other businesses may fail to pay you the compensation that you are rightfully entitled to. Having an experienced PI attorney in your corner can help you navigate the tricky process of obtaining the payment owed to you. You should receive compensation if you've sustained any of the following types of injuries in an accident:
Broken bones.
Burns, cuts or abrasions.
Concussions or trauma to the brain.
Spinal injury, such as paralysis.
Whiplash.
Organ damage.
Muscular injury.
Surgeries, both minor or major.
Loss of employment or wages earned due to injuries.
Post Traumatic Stress Disorder (PTSD).
Claims for Car Accidents
Each year, people in Maryland pay thousands of dollars in auto insurance premiums, and when an auto accident happens, we expect insurance companies to follow through, but that doesn't always happen. If you have been in an auto accident, we'll make sure your insurance provider follows through. We recommended that you get medical attention even if you don't initially seem to be hurt, and that you call a personal injury lawyer from Waldman, Grossfeld, Appel & Baer as soon as you can.
Automobile collisions are the top personal injury lawsuits in the nation. Our Baltimore area personal injury attorneys assist individuals throughout the area who have been in a car accident, whether as a victim or as someone being held accountable for an accident.
Commercial Semi Truck Accidents
Commercial freight trucks, also referred to as semi trucks or big rigs, often weigh 20-30 times more than an average car. This means they also inflict much more damage in a crash. As a consequence, semi truck crashes can result in major injuries and even death. At Waldman, Grossfeld, Appel & Baer, we have the necessary experience to handle claims involving major or fatal freight truck accidents.
Truck drivers are often overworked and overtired. Their compensation is based on traveling far distances and arriving at the destination as quickly as possible. This can negatively impact the safety of other drivers on the road. Here are some of the most common causes of tractor-trailer accidents:
Driver negligence.
Equipment failure.
Improperly loaded cargo.
Poor truck maintenance.
If you've been involved in a semi truck accident, contact Waldman, Grossfeld, Appel & Baer immediately. We will help you get the compensation you deserve, whether your claim is based on driver negligence or a product liability.
Work-Related Injuries
Despite everyone's best efforts, accidents and injuries happen in the workplace. Even if you don't work in a setting typically known for manual labor or heavy equipment, accidents can happen due to falls, falling objects, or other unforeseen circumstances. If you've been the victim of a work-related injury, you have specific rights that guarantee due compensation. Injuries at work can create chronic pain in the head, back or neck, and can even lead to the loss of or harm to hearing and sight. Waldman, Grossfeld,, Appel & Baer will help you accept the short or long term reimbursement that you need and deserve.
If you've been affected by any of the following common workplace injuries, contact us so that we can help you get the compensation you deserve:
Work-related auto accidents.
Slips, trips or falls.
Overexertion or repetitive stress injuries.
Fire or explosions.
Being caught in or struck by moving machinery.
Slip and Fall Accidents / Premises Liability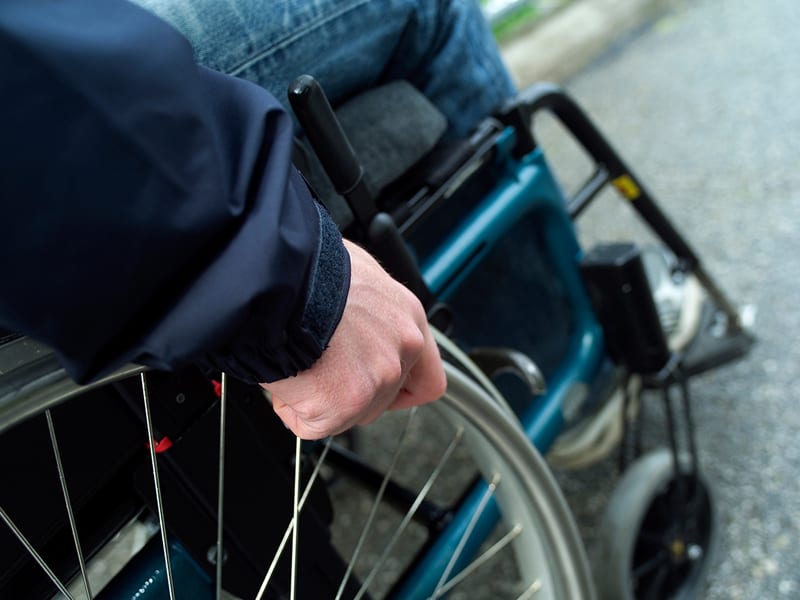 A slip and fall accident can happen anywhere at any time. Such accidents can happen at work, at a mall, or even at a bank or in a parking lot. Most slips and falls result in small injuries like cuts and bruises, but sometimes injuries can be more serious. Catastrophic wounds like head trauma or broken hips can mean living with an enduring or incapacitating problem that influences daily life. You have personal rights in these cases. Call us now and we'll get you the defense you need.
If you've been injured in a slip and fall accident such as the ones listed below, then you are legally entitled to compensation for your medical bills and pain and suffering. Slip and fall accidents can occur in the unlikeliest of places. Be aware that you should contact a doctor right away, even if you don't think your injuries are serious. Call us today if you've been injured due to any of the following:
Wet or uneven flooring.
Slippery weather-related conditions.
Slip and fall at work.
Poor lighting or improper warning signage.
Broken or damaged handrails.
Stray electrical wires or other trip hazards.
Improperly stored ladders or scaffolding.
Medical Malpractice
Most medical practitioners are trustworthy and are experts in their field, but even the most dedicated medical doctor or hospital can make mistakes. Unfortunately, fatalities and injuries due to medical errors are quite common. In fact, medical errors are actually one of the leading causes of death in the United States. If you or a loved one has been affected by medical negligence, you should seek help right away.
Medical negligence happens with surgeons, nurses, doctors or other medical professionals commit wrongdoing or make a mistake that results in illness, injury or even death. If you or someone you love has been impacted by any of the medical errors listed below, it's time to take action and call Waldman, Grossfeld, Appel & Baer to get the compensation you or your loved one deserves:
Mistakes during surgery.
Misdiagnosis of injury, disease or illness.
Incorrectly prescribed medications.
Birth injuries.
Dog Bites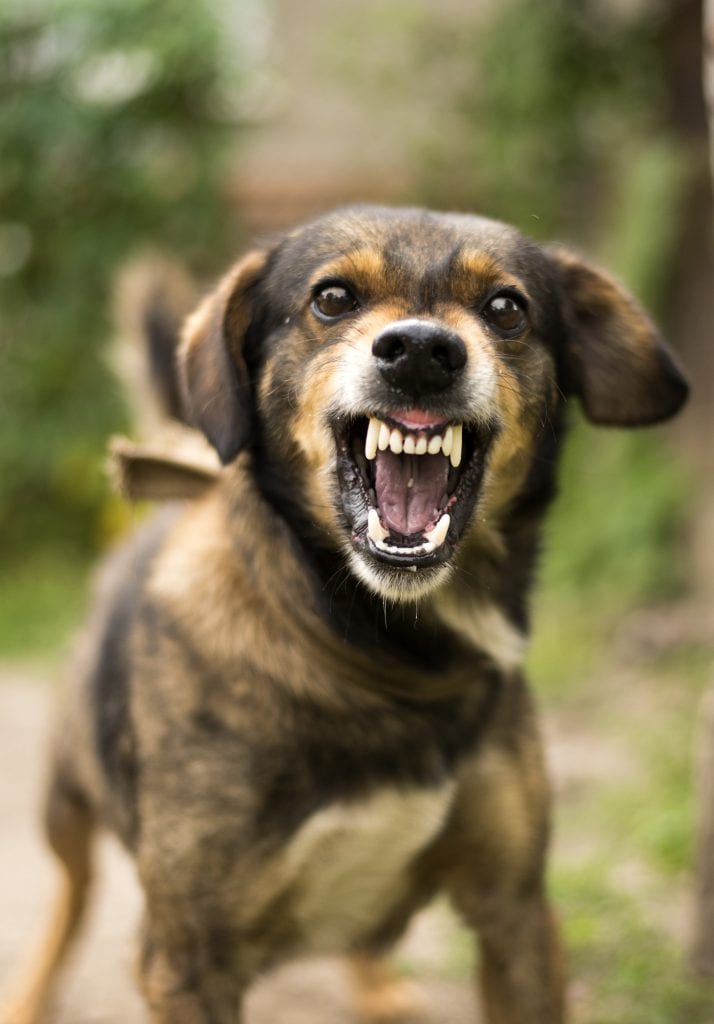 Although dog bites often cause only mild injuries, sometimes they can have devastating consequences. Many people are surprised to learn how common dog bites are – statistics from the CDC state that upwards of 4 million dog bites occur each year. If you or a loved one has been bitten by a dog, the dog's owner should be held accountable for any physical or emotional damage that you incur. Dog bite injuries often involve young children and often result in damage to limbs, head or neck. Injuries that start small can evolve into something more serious, so it is highly advisable to consult a doctor right away. Call our personal injury lawyers if you or a loved one has experienced any of the following as the result of a dog bite:
Head, neck or skull injuries.
Dislocated or broken limbs or fractures.
Scratches, bruises and cuts.
Infections stemming from a dog bite.
Amputated limbs.
Skin tears.
Food Poisoning
Food poisoning can occur at any time, and if you've ever experienced it, you know how very ill it can make you feel. Although some food poisoning cases can be treated at home, severe cases often require costly hospital stays or medical procedures. If you've gotten food poisoning at a restaurant or from food that was improperly stored or cooked, the business owner should be held responsible. The presence of human or animal feces in the food, tools that have not been washed or sanitized properly or food that has not been washed properly are just some of the things that can lead to food poisoning.
If you have contracted bacteria such as staphylococcus aureus ("staph"), salmonella, or norovirus, and you believe that you can pinpoint the source of contamination, you may have a food poisoning personal injury case. There are certain time limitations associated with when these types of cases can be filed, so you should contact our attorneys right away so that we can help you get the compensation you or your loved one deserves.
Assault and Battery
Assault and battery are legally separate offenses, and both can lead to imprisonment. Victims that have been affected by assault and battery often suffer very serious emotional and physical injuries. It is important to note that assault cases don't always involve physical touching – the victim just has to believe that a threat against their person would have been carried out. Battery is considered illegal physical touching that is intentional and without legal justification.
If you or a loved one has been affected by assault and battery, you should contact our experienced personal injury lawyers right away. Assault and battery cases are subject to either civil or criminal litigation, so it's important to speak with our attorneys who can help you understand what type of case you may have. We can help make sure that the perpetrator is held responsible. Assault and battery cases can include the following:
Domestic violence.
Sexual assault.
Police brutality.
Public fights, such as fights at sporting events or bars.
Defamation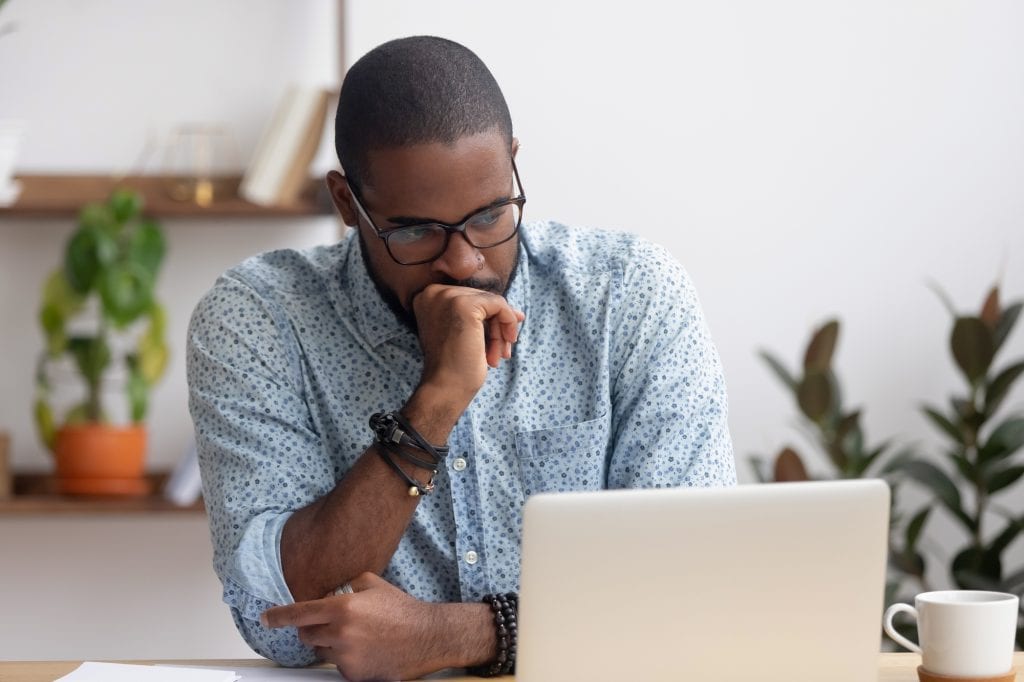 Personal injury isn't always physical in nature. False statements made with negligence or malice can hurt your reputation or your business. Defamation that occurs verbally is considered slander. Defamation that is written is considered libel. At Waldman, Grossfeld, Appel & Baer, we understand that any sort of defamation can destroy a person's character and reputation, ruin their business and even impact their ability to seek employment.
If you have been the victim of defamation by a radio station, television station, a written publication or the Internet, or if inappropriate photos of you have been posted on the Internet without your permission, contact our personal injury attorneys. If you have been defamed, slandered or libeled, our firm will seek to recover damages and help restore your reputation and livelihood.
Wrongful Death
The loss of a loved one is devastating at any time, but may be especially so when the death is caused by the negligent actions of someone else. When you lose someone due to an auto accident, abuse or neglect, or even medical malpractice, the party responsible should be held accountable and your family should be compensated for your pain and suffering. Although it may seem daunting to work with legal counsel during such a difficult time, our team of personal injury attorneys can help seek damages for loss of income, lengthy hospital stays, funeral arrangements and emotional trauma.
If your loved one suffered an untimely death, you should seek counsel right away. Our team or wrongful death attorneys can help you gather evidence and help prosecute your wrongful death claim. Some of the most common causes of wrongful death include:
Drunk driving accidents.
Auto or truck accidents.
Boating accidents.
Medical malpractice.
Nursing home neglect.
Birth accidents.
Motorcycle or bicycle accidents.
Pedestrian accidents.
What Should I Do if I was Involved in a Personal Injury Accident and I am Liable?
No one ever wants to be involved in any type of accident, whether in a motor vehicle or on a business premises. From workplace injuries to auto accidents, insurance companies, businesses and individuals pay out thousands of dollars annually for personal injury claims. If you are involved in an accident, it is imperative that you find a Baltimore area personal injury lawyer who can offer you comprehensive legal representation.
At Waldman, Grossfeld, Appel & Baer, we offer professional, comprehensive and aggressive legal representation for anyone who needs it. If you are deemed to bear the responsibility for an accident even if you did not intend to cause the accident or to hurt anyone, it could result in money out of your pocket, or a possible increase in your insurance premiums. An experienced defense lawyer at Waldman, Grossfeld, Appel & Baer can conduct a free review of your case to determine if they think you are liable and if so, attempt to mitigate your financial burdens, advise you how to deal with the insurance companies and represent you in court if you are given a ticket by a police officer.
Personal injury defense can be complex and you need a lawyer with years of experience in local courts who can help protect your rights. If you are found liable, you do have rights in this scenario and having an experienced personal injury attorney to assist in protecting your best interests is a smart decision. Our team will represent you and handle your case professionally and effectively.
Why Work with the Personal Injury Lawyers at Waldman, Grossfeld, Appel & Baer?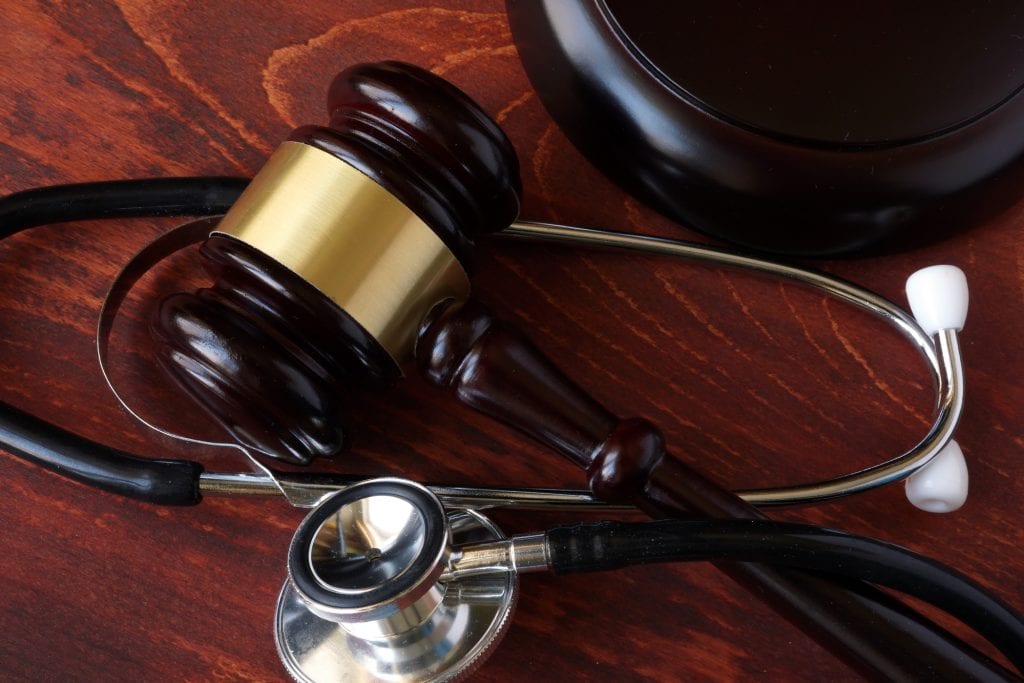 If you've been seriously hurt in an accident, you should know that it is the legal right of every individual to seek compensation for injuries caused by the wrongful act of another person. Compensation should be due for injuries from car accidents, work-related injuries, slip and falls, tractor trailer crashes and more. Personal injury laws vary from state to state, so it's important to work with an attorney who is familiar with the particular laws in Maryland and who is intimately familiar with the local courts. Waldman, Grossfeld, Appel & Baer has been practicing personal injury law in the Baltimore area for more than nearly 50 years, and our attorneys are extremely familiar with Maryland personal injury laws. We have the experience and know-how to recover compensation from as many sources and potentially liable parties as possible. We know how to fight against insurance companies on your behalf in order to get you the recovery you deserve.
If you or a loved one is seriously harmed in a personal injury accident, we understand how upset and anxious you probably feel. Being involved in an accident can be exhausting, overwhelming and costly. To make matters worse, insurance companies or parties at-fault sometimes fail to pay the victim what they are owed after an accident, which can add to an already stressful situation. If you've been injured due to any of the situations listed above, you need an experienced and aggressive personal injury lawyer on your side to deal with all of the red tape, handle the complex details such as paperwork and deadlines and fight for your rights so that you can get back to living your life.
Our personal injury attorneys have what it takes to give you a successful outcome. We've successfully helped countless clients reach settlement offers. We will advise you about the type of information and documentation needed in order to complete the necessary paperwork and will help gather the evidence in a timely manner. No matter what type of personal injury case you're dealing with, we can help you reach a settlement that's best for you. In addition, we will help you get your compensation promptly, avoiding the run around that is all too often present when working with insurance companies. We advise that you seek the assistance from one of our personal injury attorneys as soon as possible so you may receive the most from your coverage. Turn to our trusted Maryland personal injury attorneys to have a knowledgeable, experienced professional handle the claim with the insurance company. We work efficiently to gather all the required information and file your claim on time. Our team won't collect any legal fees until the case has been resolved and you receive the best possible settlement.
Waldman, Grossfeld, Appel & Baer is a full-service personal injury law firm serving Pasadena, Rosedale, Reisterstown, Cambridge, Essex, Glen Burnie, Middle River, Perry Hall, Severna Park, Towson, Owings Mills, Westminster, Annapolis, Columbia, White Marsh, Ellicott City, Easton and Bel Air. Call 410-687-7111 or contact us today online for a consultation.
Dealing with injuries is difficult enough. Our full-service personal injury law firm will handle your insurance claims and any civil or criminal litigation. Call 443-712-2529 today.