Getting your will and other legal documents in place and making important medical and guardianship decisions can bring tremendous peace of mind. The will and legal document preparation attorneys at Waldman, Grossfeld, Appel & Baer will ensure that your intentions regarding asset distribution and any other wishes are clearly documented.

When is the Best Time to Make a Will and a Powers of Attorney?
It is never too early to ensure your last will and testament and any other relevant legal documents are drafted. Take the time to clarify your wishes so your loved ones will not be forced to make difficult decisions on your behalf. These documents cover asset distribution, guardianship, medical decisions and even last wishes. At Waldman, Grossfeld, Appel & Baer, our trusted attorneys use the utmost care and discretion on all document preparation work. Our document preparation lawyers assist with a variety of legal document preparation services, such as:
Wills
Probate
Advanced medical directives (living wills)
Healthcare powers of attorney
Financial powers of attorney
Parental powers of attorney (guardianship of a minor)
Eldercare powers of attorney (eldercare guardianship)
What is the Importance of Having a Will?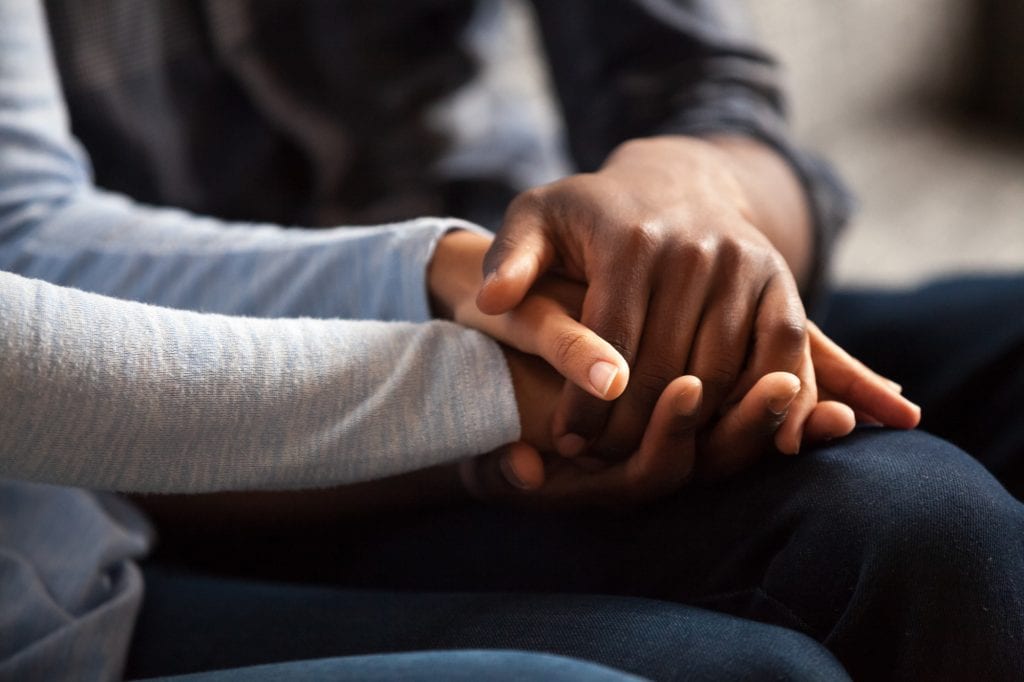 Without a basic will, your assets may not be distributed as you would wish. Maryland law may also heavily tax your property, leaving your family with less. A will can help you protect and distribute assets, employ gifting strategies to preserve a portion of assets for children or grandchildren. In Maryland, when someone dies without a will Maryland's intestacy law determines who will inherit the property and what percentage of the property they may inherit. Obviously, the court's decision may differ greatly from your wishes. With a will, you can be assured that your intentions are carried out. A will may also be used to specify instructions for your legal or financial affairs and also name a guardian to care for your child or children.
How Can My Family Avoid Probate?
Probate is a legal process in which the court validates the will of the deceased (referred to as the descendant), identifies and values the estate's property, pays the descendant's debts, taxes and administrative expenses and distributes any remaining assets according to the terms laid out in the will. If a will does not exist, then the state distributes the property according to intestacy law. When a will goes through probate, the state of Maryland charges an administrative probate fee to cover the processing of the estate. The amount of the fee can vary from hundreds to thousands of dollars, depending on the size of the estate. In addition, other charges may be assessed as needed for creating certified documents, entering specific claims or papers or for mailing notices by certified mail. If there is no challenge to the will, probate in Maryland will generally take between 9-18 months.
If you would like your family to avoid the express and time associated with probate, you can create a living trust for your assets (your home and any other real estate, vehicles, bank accounts, jewelry and valuables, etc.) and appoint someone to be your "successor trustee", meaning they will take over as trustee after your death.
What is a Power of Attorney?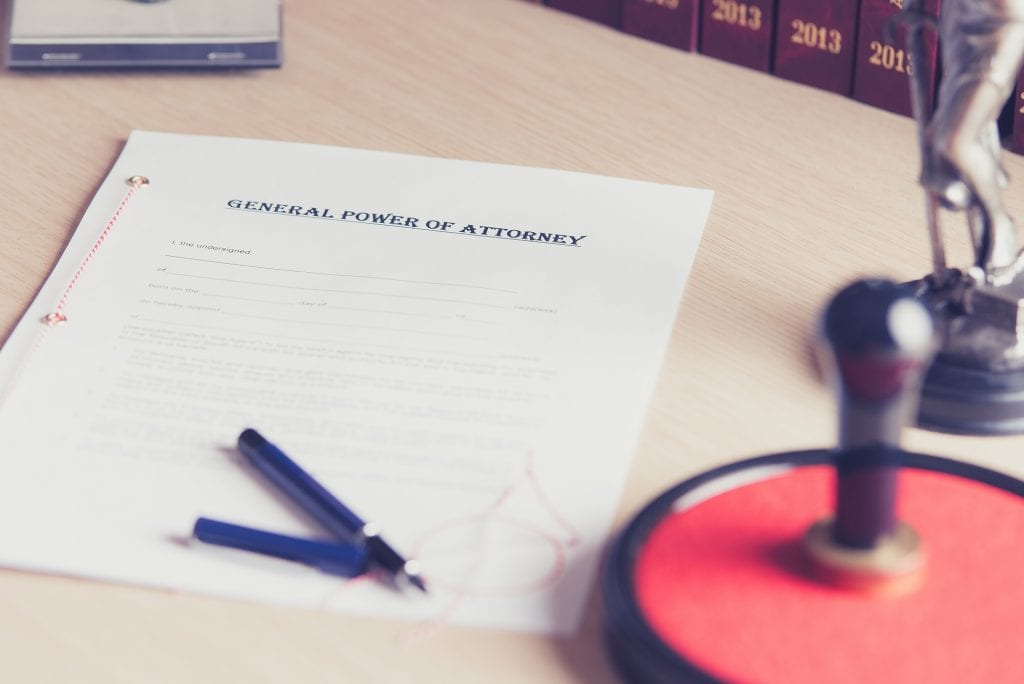 A power of attorney, or POA, enables you to appoint someone you trust (referred to as your "agent" or "attorney-in-fact") to handle your medical, legal or financial matters if you are unable to do so. Nondurable POAs are for specific matters or timeframes. For example, one spouse might use a nondurable POA to enable the other spouse to sign on their behalf during a real estate closing that they are unable to attend. Or, a business owner might use a nondurable POA to have a trusted agent act on their behalf to pay bills and keep the business running while they are on an extended trip.
A general (or durable) POA, however, can be designed to become effective immediately or if the individual becomes ill or incapacitated and remains in effect until their death. To appoint someone to handle your financial or legal affairs after your death, you would need to include those instructions in a will.
What are Different Types of Powers of Attorney and Advance Directives?
The State of Maryland recognizes several types of powers of attorney and advance directives and each has a unique use:
Advance Directive (also referred to as a "living will") – allows you to direct you medical care in your end stage of life where your death is imminent, or if you are in a coma where there is no reasonable expectation of a recovery within a medically appropriate time. In an Advance Directive you can specify instructions about life sustaining and end of life treatments that you would be willing to undergo or would like to avoid. This could include statements about CPR, use of a respiratory, surgery, blood transfusions, diagnostic testing and use of a feeding tube for artificial nutrition and hydration. This document can also include specific end of life instructions, such as palliative care, organ donation, disposal of remains, memorial service and funeral.
Healthcare Powers of Attorney (also referred to as a "power of attorney for health" or "medical power of attorney") – this POA generally goes into effect when an individual becomes incapacitated or too ill to make a decision about their care. With this POA or with an Advance Directive, you can appoint someone to act as your agent and make medical decisions on your behalf. It is the responsibility of you or your agent to notify your healthcare provider that you have an Advance Directive. Often your doctor or hospital will keep a copy of your Advance Directive on file.
Power of Attorney for Financial and Business Affairs (also referred to as a "financial power of attorney") – this POA enables you to permit a trusted agent to perform specific financial and business functions (as called out in the document) on your behalf. For example, you might allow your agent to file your tax return, withdraw money from a bank account or manage your investments.
Standby Guardianship of Children (also referred to as "parental power of attorney" – this POA enables you to appoint a trusted adult to be guardian to your minor child or children in the event that you become ill or incapacitated.
Eldercare Guardianship (also referred to as "eldercare power of attorney") – this POA allows a senior to appoint a trusted adult to act on their behalf. If the senior suffers from dementia or any condition that has impacted their ability to process information and make logical decisions, then a petition will need to be submitted to the Maryland court to appoint a trusted adult to act as their guardian.
After the appropriate paperwork is completed to set-up a power of attorney, the forms often need to be witnessed and sometimes also notarized. At Waldman, Grossfeld, Appel & Baer, we will walk you through the POA process and will supply you with an appropriate number of originals, as in many instances you will be required to submit an original POA, not a copy.
Why is it Imperative to Have a Power of Attorney?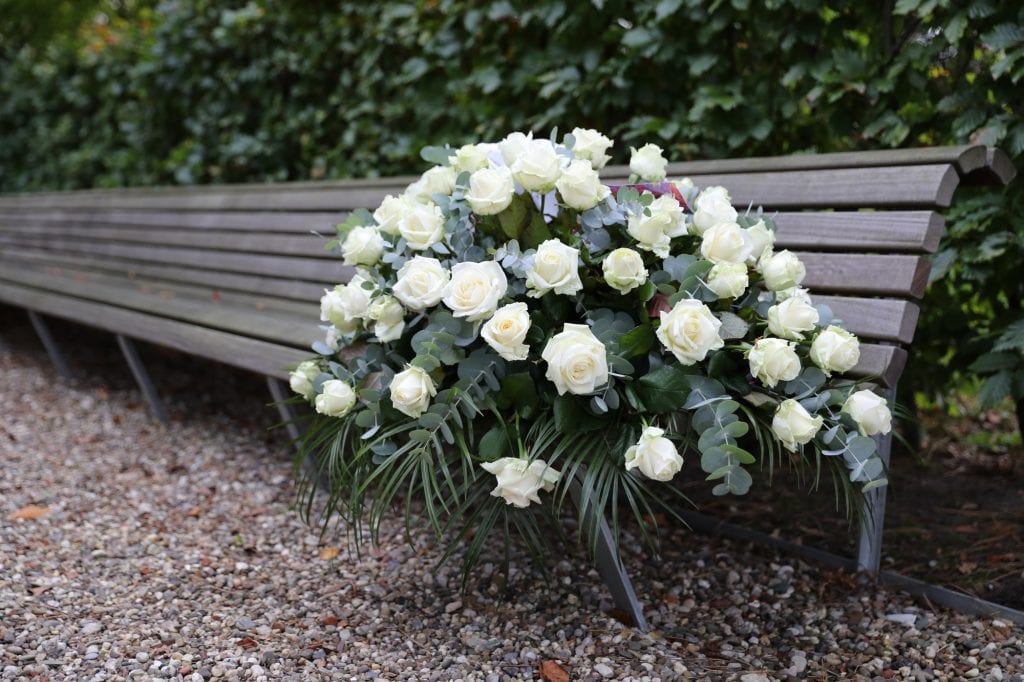 Without a POA, you run the risk that your wishes will not be carried out. Without a power of attorney, you may also put your family in a situation in which they must make incredibly difficult decisions during a time when they are grieving and dealing with tremendous stress. For example, if you become incapacitated and do not have a power of attorney for business affairs in place, your family may have to go to court and have you declared incompetent before they can take care of your finances (file your taxes, write checks from your account to pay bills, etc.).
Similarly, if you reach the end of your life without an advanced directive, your family may need to make heart-wrenching decisions relating to procedures to prolong or shorten your life without knowing your express wishes. Additional challenges can arise if your family members do not agree on the medical decisions they are being asked to make. In a case where your family members are not available or cannot be reached, these important decisions will likely be made by medical staff according to what they believe is in your best interests.
How Can I Resolve Eldercare Disagreements Quickly and Get My Loved One The Care They Need?
As people age, they often require assistance in a variety of areas, from general financial tasks like banking to caregiving, healthcare and housing. As families try to balance the senior's desire for preservation of independence with the need for increasing levels of oversight and care, it is not unusual for conflicts to arise. The need for caregiving assistance varies greatly from one senior to the next and continues to evolve with age. While well-intentioned, different family members may have different views on what is best for their loved one. One family member may want the senior to age-in-place at home with an aide while others believe a supportive care or assisted living community would be best. Bringing an eldercare dispute to the court will be costly and may not be in the best interest of the senior as it will delay the time in getting them the care that they deserve.
At Waldman, Grossfeld, Appel & Baer, we facilitate eldercare mediation sessions in which the involved parties meet to openly discuss areas of dispute. Our eldercare mediation attorneys have in-depth knowledge of Maryland senior programs, services and eldercare providers. We are always respectful of each family's circumstances and of the individual needs of the senior.
Waldman, Grossfeld Appel & Baer attorney and partner, Marc Baer, received training at the Harvard Law School and has been recognized by Thomson Reuters Super Lawyers® as being a leading attorney in the field of Alternative Dispute Resolution (ADR). Marc has been mediating eldercare matters for over 20 years. As a skilled mediator, Marc can identify and diffuse family dynamics and help multigenerational groups work collaboratively to resolve their disputes.
Trust Your Will and Legal Document Preparation to Waldman, Grossfeld, Appel & Baer
The will and legal document preparation team at Waldman, Grossfeld, Appel & Baer has over 150 years of combined experience. Our attorneys are understanding and patient and will work with you to establish a plan to provide for your family, to protect yourself in the event of unexpected illness or incapacity and also to ensure your final wishes are observed.
Waldman, Grossfeld, Appel & Baer is a trusted will and legal document preparation firm serving Pasadena, Rosedale, Reisterstown, Cambridge, Essex, Glen Burnie, Middle River, Perry Hall, Severna Park, Towson, Owings Mills, Westminster, Annapolis, Columbia, White Marsh, Ellicott City, Easton and Bel Air. Call 443-712-2529 or contact us today online for a free consultation.
While you cannot predict the future, you can plan for the unexpected. Get peace of mind by creating or updating your will and powers of attorney documents.
Call 443-712-2529 today.