If you and your family are steeped in debt, it might be time to start over and file for bankruptcy. Filing can be a complex process that requires legal aid, but there is hope. Thousands of clients like you have struggled with finances and come out the other side of bankruptcy in better situations. If one or more of the following scenarios sound familiar, then bankruptcy may be an option.
You cannot pay utility bills

You have medical bills you cannot repay

Your house is going into foreclosure

Your car is about to be repossessed

You have been unemployed for months and can't pay off debts
Types of Bankruptcy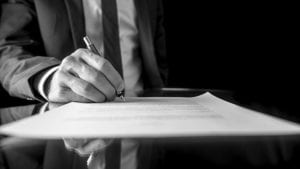 The firm of Waldman Grossfeld Appel & Baer located in Reisterstown, MD is a short drive away from Rosedale, MD. Speak with our bankruptcy attorneys to see if they can help you take care of filing for bankruptcy. 
Chapter 7 and Chapter 13 bankruptcies are the two most common types of bankruptcy for individuals to file for. Our talented attorneys can help you decide which type meets your needs best.
Chapter 7 Bankruptcy
This is also known as "straight" bankruptcy, as it eliminates most of your debts, with some exceptions. It's possible that some property will be repossessed, but you'll be able to keep fundamentals to uphold a good standard of living.
It is rare that any property will be taken in a Chapter 7 to pay your creditors. Maryland has "exemptions" which permit the filer to keep their vehicle, clothing, jewelry, life insurance, retirement plan, etc., in most Chapter 7 cases. You can get the full details about Maryland law from our bankruptcy attorneys.
Chapter 13 Bankruptcy
Also known as debt adjustment, Chapter 13 bankruptcy is appropriate for people in Rosedale, MD who are behind on payments but can still pay off creditors. They will need a new repayment plan. These individuals can file for Chapter 13 Bankruptcy if they have a steady income but are behind on a car loan or mortgage payment, owe income taxes or have property they want to maintain. Sometimes it isn't viable to file Chapter 13 bankruptcy if you've filed for Chapter 7 in the last eight years. The filing fee varies from state to state.
How We Can Help You
If you're filing for bankruptcy in Rosedale, it is best to discuss it with an attorney in advance. Filing is a detailed process which involves dealing with creditors and other organizations. Before you decide to file Chapter 7 or 13, contact an attorney
at Waldman Grossfeld Appel & Baer. Several issues can arise when it comes to valuing property and other items, and a professional attorney can help you navigate the situation. Get the calls to stop with help from qualified bankruptcy attorneys from Waldman Grossfeld Appel & Baer. Call 443-712-2529 today to learn more and get a consultation on your situation.