A serious or catastrophic injury can be a life-altering event. These types of injuries are typically associated with brain or spinal cord damages, severe burns, amputations, or blindness. For anyone who has experienced a catastrophic injury and is in need of representation in Severna Park, MD, they can turn to the office of Waldman Grossfeld Appel & Baer. When it comes to serious injuries, the physical aspect isn't the only thing people deal with. It's quite common that someone who has experienced a catastrophic injury may also deal with loss of income in addition to the mental anguish and stress. There are many issues that are dealt with when it comes to serious injuries, and if you're not at fault, then there is no reason you should take on the financial burden.
If you have run into challenges that are related to your injury, then you should contact a catastrophic personal injury lawyer. The expert attorneys at Waldman Grossfeld Appel & Baer are here to examine your case in Severna Park, MD. With the office of Waldman Grossfeld Appel & Baer, you get the legal representation you need and professionalism that's unprecedented. You can get in touch with us for a free consultation. Our knowledgeable lawyers will look over your case and provide guidance for the best way to proceed.
Legal Definition of Catastrophic Injury
If your injury has caused permanent damage and you are unable to perform your job duties, then it can be classified as a catastrophic injury. Cases like these are very hard to navigate on your own and laws can vary from state to state, so it's crucial to hire an attorney in this situation. With the help of Waldman Grossfeld Appel & Baer, you have a team of attorneys who specialize in catastrophic injury cases. We're knowledgeable in the laws that govern the state of Maryland and we can provide you with the best representation.
Contributory Negligence – Maryland Law
Maryland is one of four states that practice contributory negligence. In contributory negligence cases, the other party needs to be 100% at fault. This means that if you're at fault by even just 1%, your compensation could be rejected. This concept can be difficult to understand in determining who's at fault and who's not, so if you're involved in a serious injury, you need to get legal representation from a catastrophic injury attorney at Waldman Grossfeld Appel & Baer. Our sole purpose is to help individuals who've experienced a serious injury get the compensation they deserve.
What Can I Get Compensation For?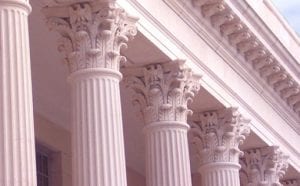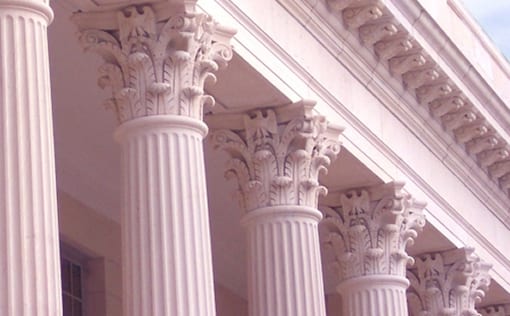 Have you undergone a serious injury due to a negligent party? If so, then you may be entitled to compensation for the damages. Compensation can cover things such as:
Medical treatments
Therapy treatments
Medical equipment for short or long-term care
Current and future income if the injury prevents you from returning to your employer
Emotional distress Pain and suffering Loss of companionship Property damage
Serious accidents can be the cause of life-altering outcomes and can take away a victim's ability to provide for themselves and for their families as well. When this occurs, it is extremely crucial to get aggressive and experienced representation. The long-term needs of victims and their dependents who have undergone a serious injury must be addressed properly by an experienced attorney.
At the law firm of Waldman Grossfeld Appel & Baer, we represent people whose lives have been altered by catastrophic and fatal accidents. Our expert attorneys prepare and present claims that have been researched thoroughly for damages. This can include long-term medical care expenses, physical and vocational rehabilitation, pain and suffering, and lost wages.
Our law firm has the background, experience and resources to take care of complex litigation against negligent drivers, big business, healthcare providers, and insurance companies.
Contact Waldman Grossfeld Appel & Baer
For those who have been involved in a serious injury, it's critical that you consult with a catastrophic injury attorney from Waldman Grossfeld Appel & Baer right away. The sooner you can get your case examined, the better. It's easier to get things going and present a stronger case when everyone's memory is fresh. However, whatever your case may be, the catastrophic injury attorneys at Waldman Grossfeld Appel & Baer are here to help. We can help by obtaining physical evidence, collecting the required medical documents, and getting any other important information.
Don't hesitate to call the serious injury lawyers at Waldman Grossfeld Appel & Baer if you've just experienced a catastrophic injury. With our background and experience in injury cases, we can help you get the compensation you need. Contact our law firm now at 410-437-7711 for a free consultation.