Waldman, Grossfeld, Appel & Baer offers legal advocacy for personal injury suits against individuals in Severna Park, Maryland and throughout the nearby area. We have worked on these types of class action claims for more than 30 years, and you can count on our professional team. We are dedicated to finding the most positive solution for your case.
Lawsuits for Car Accidents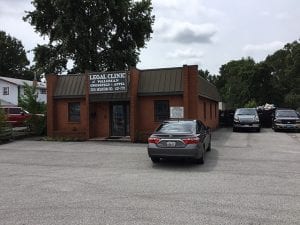 Citizens of Maryland pay thousands and thousands of dollars to insurance companies in premiums, and when injuries come up we count on them to follow through. If you have been in a crash, we'll make sure your insurance provider follows through. It's recommended that you receive medical attention even if you don't appear hurt and that you call a personal injury lawyer from Waldman, Grossfeld, Appel & Baer as soon as you can.
Accidents at Work
No matter how you make your living, accidents occur at work. As an employee, you have specific legal rights that guarantee reimbursement. Injuries at work can create persistent pain in the head, back and neck, and can also cause loss of or damage to hearing and sight. Waldman, Grossfeld, Appel & Baer will help you receive the short or long term compensation that you deserve after an accident.
Motorcycle Accidents
Motorcyclists have access to superior protective equipment, but sometimes it's not enough. If a helmet is not working or the force of the crash is bad enough, the shielding equipment doesn't have a chance against the road, vehicles or other structures. As a result, motorcycle crashes can cause major injuries and even death. The law office of Waldman, Grossfeld, Appel & Baer has the experience to handle cases that involve serious or deadly motorcycle accidents.
Slip and Fall Accidents
Premises liabilities, or slip and fall accidents, can occur at any time. They can happen at work, at a mall, at a bank or in a parking lot. Most slips and falls result in small damages like cuts and bruises, but sometimes problems can be severe. Catastrophic wounds like head trauma or shattered hips can mean living with an enduring or debilitating problem that impacts everyday life. You have legal rights in these cases. Contact us today and we'll get you the defense you need.
Call Us for a Consultation
Have you or a family member been severely injured in a car accident or incident on the job? Our team is here to talk with you at a complimentary consultation, and we won't pressure you into anything you don't want. For your free consultation, call 443-712-2529 or Contact Waldman, Grossfeld, Appel & Baer online now.