The law firm of Waldman, Grossfeld, Appel & Baer offers legal advocacy for personal injury claims to individuals in Perry Hall, Maryland and across the surrounding area. Our skillful legal team has the combined experience of over 148 years in private practice. We are committed to making sure you receive the compensation you deserve in personal injury cases.
Lawsuits for Car Accidents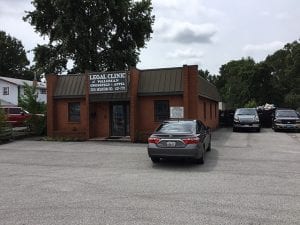 People in Maryland pay thousands and thousands of dollars to insurance companies during our lifetimes in premiums, and when injuries come up we count on them to follow through. If you have been in a crash, we'll hold your insurance provider to their word. We recommend that you get medical attention even if you don't appear hurt and that you call a personal injury lawyer from Waldman, Grossfeld, Appel & Baer as soon as possible.
Accidents at Work
It doesn't matter how you make money, incidents happen at work. As an employee, you have certain rights that guarantee reimbursement. Injuries at work can create chronic pain in the head, back and neck, and can also cause loss of or damage to hearing and sight. Waldman, Grossfeld, Appel & Baer will help you receive the short or long term compensation that you deserve after an accident.
Motorcycle Accidents
When you ride a motorcycle, you have access to premium protective equipment, but there are times when that isn't enough. When a helmet is substandard or the force of the crash is severe enough, the defensive gear won't stand up to the road, vehicles or buildings. As a consequence, motorcycle crashes can result in major injuries and even death. The law office of Waldman, Grossfeld, Appel & Baer has the necessary skill to handle cases involving serious or fatal motorcycle crashes.
Slip and Fall Accidents
A slip and fall accident can occur anywhere at any time. Such accidents can take place at work, at a mall, at a bank or in a parking lot. Most slips and falls result in small issues like cuts and bruises, but sometimes problems can be serious. Catastrophic wounds like head trauma or broken hips can mean living with an enduring or debilitating condition that influences everyday life. It's important to know that you have legal rights in these claims. Contact us now and we'll give you the help you deserve.
Call Us Today for a Consultation
If you are seriously hurt from an accident or someone you love was hurt or killed in an accident, we understand how upset and anxious you feel. Our lawyers are here to offer you a consultation, and we won't pressure you into a settlement you don't want. Contact the firm of Waldman, Grossfeld, Appel & Baer online, or call 443-712-2529 today.